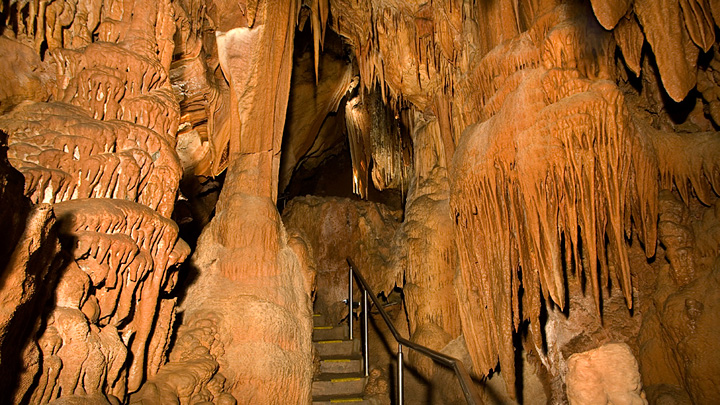 Mole Creek Caves
Summer or winter, the climate never changes inside the Mole Creek Caves, so it's a perfect place to visit year round. Temperature is 9 degrees, so dress warmly and wear comfortable walking shoes.
You can choose from three different Mole Creek Caves tours, each lasting 45 minutes. Enjoy the wonderful scenery and learn all about this fascinating and uniquely fragile world – an experience the whole family will enjoy.
You will see amazing creatures, such as the Tasmanian Cave Spider, that have evolved and adapted to living and surviving in this incredible place without light, many unique to Mole Creek Caves and not found anywhere else in the world.
Tours are conducted every day of the year, except Christmas Day.